In the past, Takabatake was known as a place where the cultural elite, such as writers and artists, gathered in "salons", as the writer Naoya Shiga received guests in his residence, calling it the"Takabatake Salon" (the home is open to the public). There was a tea ceremony room in the Seki family's former residence, and its proprietor was known to entertain many guests in his home.
Paying homage to this cultural background, Suimontei decided to open its own salon as a base to pass on this legacy, while creating new culture to be passed on to the future. The space is meant for the guests to decide how they want to spend their time, together or on one's own, be it by sipping tea or indulging in light snacks. It can also be used as a restaurant. Our chef will serve special menus from locally sourced produce as they are plentiful in Nara, focusing on what is freshly available and in season. We hope you will have the chance to savor the different flavors of each season, from what may only be available on that day, that moment. Although not regularly, we also host special dining gatherings and food events.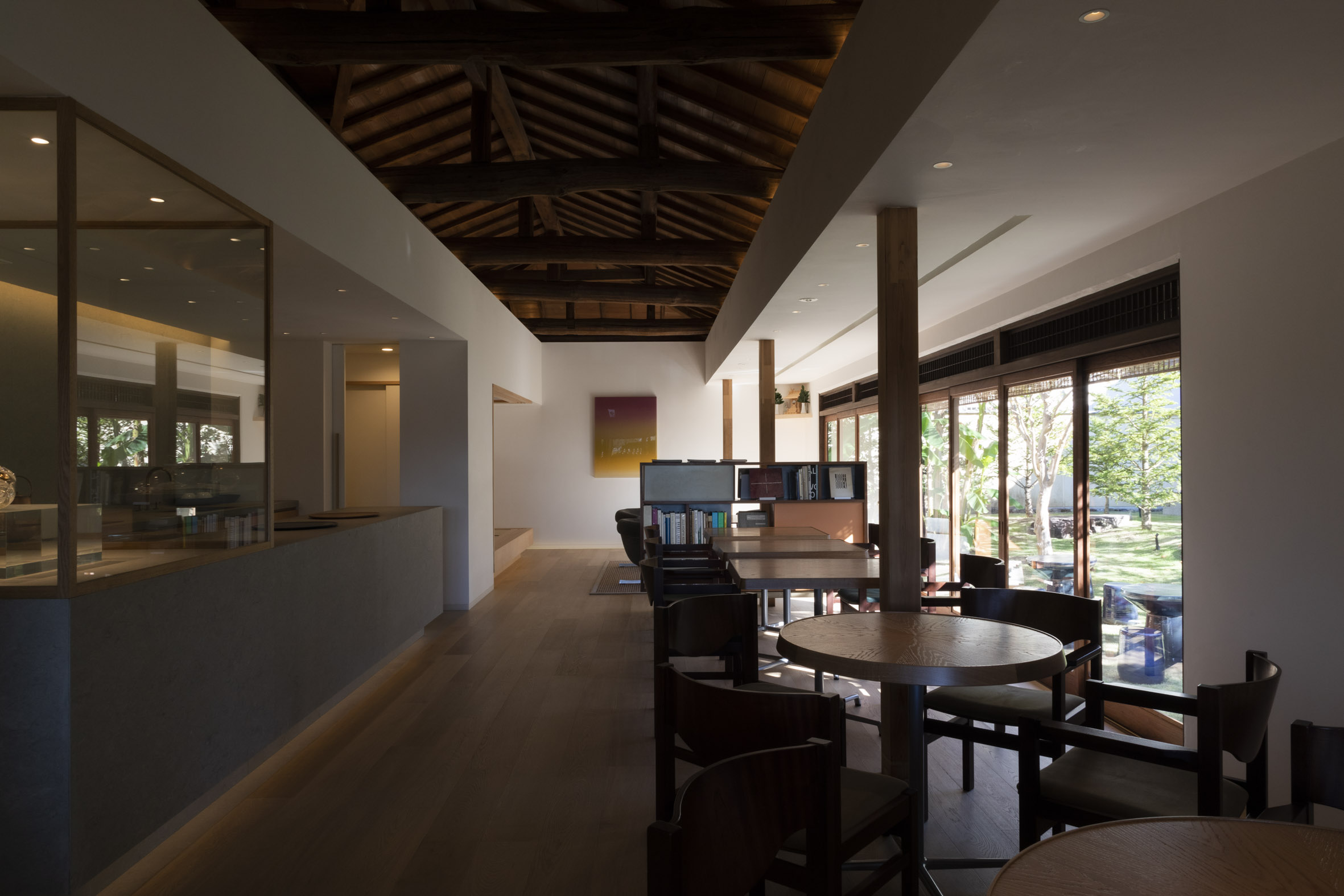 The Suimontei restaurant is open, not only to our guests in the residence, but also to the public from the outside.
Thu. to Sat.
13:00~20:00 (19:30 Last Order)
*Open 13:00-17:00 in the afternoon as a salon (for tea and coffee) and from17:00 in the evening as a restaurant, serving à la carte dishes based on the season with a foundation in (but not limited to) Japanese cuisine, paired with your alcoholic beverages of choice. Hours and holidays may not be announced regularly so please do check our instagram account as that will be where our updated information will be posted.
We may also cater to requests for lunch and dinner, for certain diets or different scenes with custom Japanese course menus that just might work with your needs.
Lunch  from 5,500 yen
Dinner from 16,500 yen
Please feel free to contact us.

*By reservation only. Reservations for courses need to be made 3 days in advance.
*Our space can be rented out for special occasions. Please contact us for details.
*We do not allow children under 13 years of age.
With the Suimontei Membership (membership registration is 7,700 yen), you will have access to certain privileges such as discounts and priority bookings for certain events.